Are you trying to cut down on your social media usage? Or do you just want to protect your online privacy? One way to do that could be to delete your Reddit account.
Remember, once you close your account, there's no turning back. If you're okay with that, here's a step-by-step guide on how to do it.
What You Need:
Your Reddit account
Access to your registered email
Quick Steps to Delete Your Reddit Account
Open Reddit on your browser or your mobile app.
Click on your profile picture located at the top-right corner of the screen.
From the drop-down menu, click on 'User Settings.'
Scroll down to the bottom of the page and click on the red 'Delete Account' button.
Enter your username and password.
Check the box to confirm that deleted Reddit accounts cannot be recovered.
Click the 'Delete' button.
Click 'Delete' again to confirm and complete the process.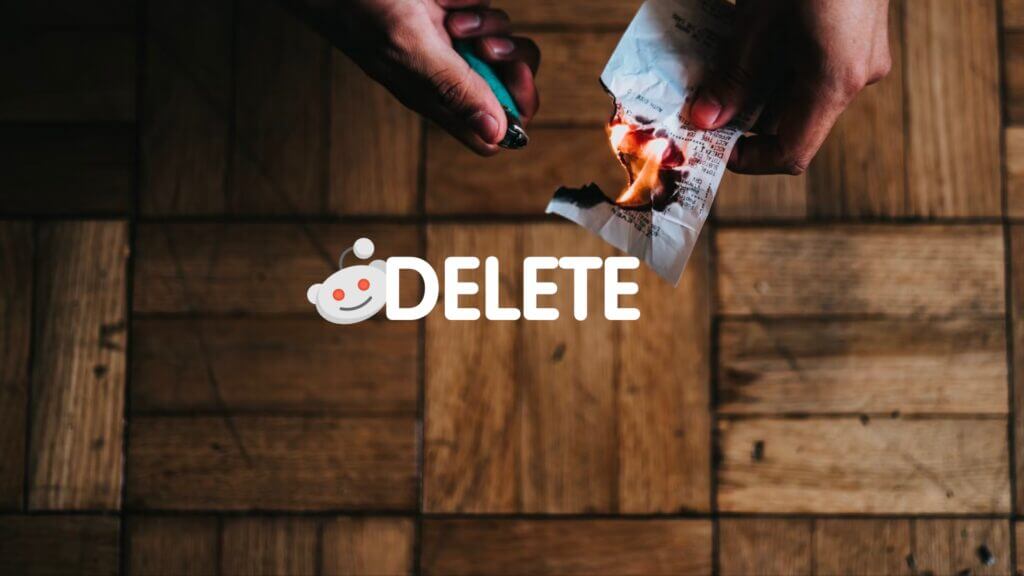 Step-by-Step Guide To Deleting Your Reddit Accounts
Here is the detailed guide to closing your Reddit account forever:
1. Go to the User Settings menu
On your browser, visit reddit.com and log in with your account. Then, tap at your account username at the top right of the screen, and select User Settings.
You can also visit the page directly at https://www.reddit.com/settings/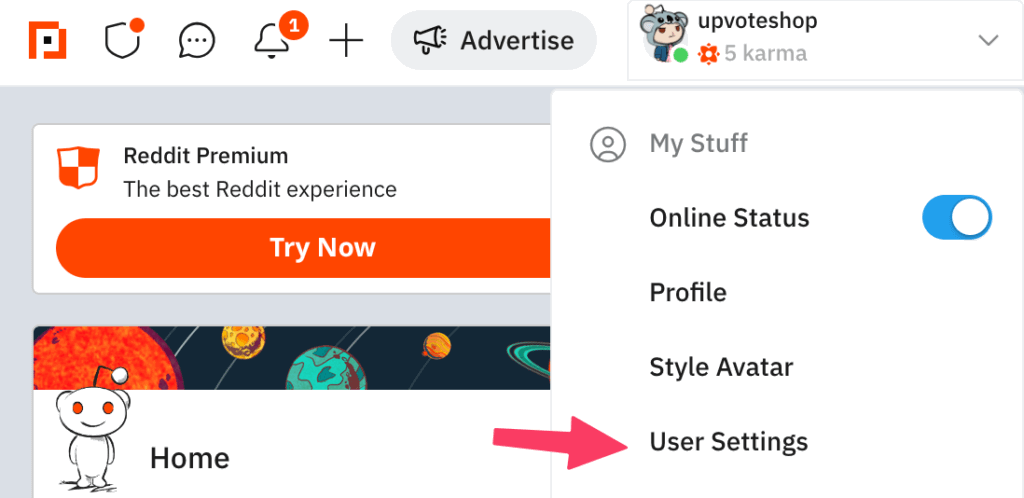 Step 2: Click Delete Account
Scroll down at the bottom and press the red DELETE ACCOUNT button.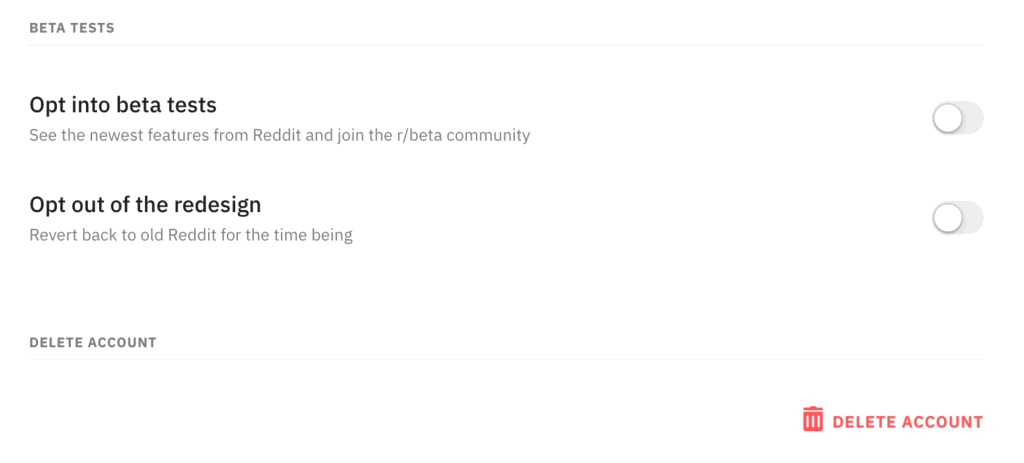 There will be a popup asking whether you want to Deactive your account. Press the Continue button if you wish to delete the current accout (double-check the username!)
Step 3: Confirm Account Deactivation
At this step, the system will require you to enter your username and password once again.
After entering and press OK, your account will be gone forever.
Do not that after deactivating account, your posts and comments on Reddit will shown as posted by [deleted] like this: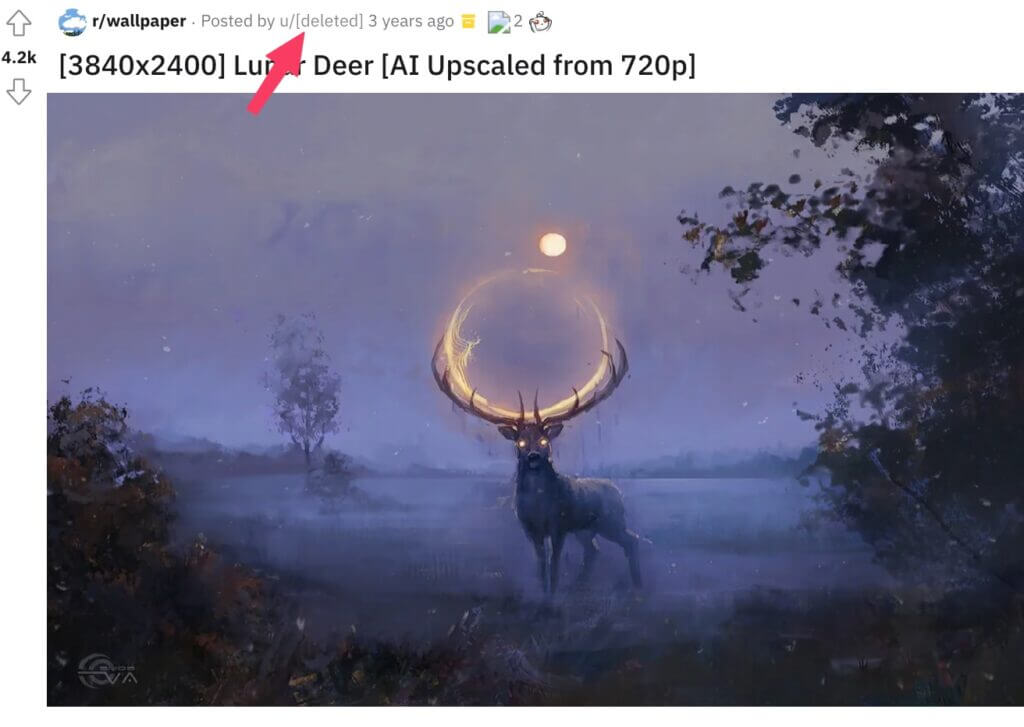 FAQ:
Do your Private details get removed when you erase your account?
When you decide to delete your Reddit account, it's important to know what information will be permanently erased and what will still be accessible online. Many users worry about their personal identification information (PII) and whether it will be deleted along with their account. So, does deleting your account also mean your private details will be removed?
Although your posts and comments will remain on the platform, it's not a definite yes that all your personal information will be deleted. If any of your personal details are included in these posts or comments, they may remain on the platform. Unfortunately, you won't be able to retrieve your personal data independently. Therefore, it's recommended that you thoroughly review and remove any personal information before deleting your account.
Is Deleting and Deactivating accounts the same?
For Reddit users, deactivation means the same thing as deletion. Unfortunately, the platform doesn't offer the option to temporarily disable your account.
Can I recover a deleted Reddit account?
Unfortunately, once your Reddit account is deleted, it's gone for good. If you're worried about not being able to recover your account, you might want to think twice before deleting it.
Can I delete my Reddit account on the app?
Yes! Here's how to delete Reddit account on your phone. The progress is similar to what you would do on your browser.
Click on avatar at the top right on your screen.
Choose 'User Settings'.
Scroll down to the bottom, under 'Support', click 'Delete account'.
What can I do to stop myself from using Reddit so much?
If you're not yet prepared to completely abandon the platform, consider taking other steps to restore balance to your life. Allocate more time to spend with loved ones, explore new hobbies, and discover alternative methods to avoid squandering time on Reddit.